OASEN HOLOLENS APPLICTION
OASEN HOLOLENS APPLICTION
Change a filter of Oasen
with the help of Step-By-Step instructions.
About Oasen
Oasen, founded in 1883, is a company that provides drinking water to a region in the west of the Netherlands. They take pride in providing a sustainable way of drinking water, and their starting point is that they want to supply high-quality drinking water to their customers. Oasen offers more than 750.000 people and 7.500 companies who are located in Zuid-Holland drinking water of perfect quality on a daily basis.
Challenge
In close cooperation with Recreate, Microsoft has launched the HoloSuite. The HoloSuite is a room where digital transformations can be projected on a 360-degree interactive screen. The projections in combination with the Microsoft HoloLens can connect the physical world with the latest technologies. The visitors of the HoloSuite are fully surrounded in the environment of the scenario presented. Recreate contributed to the development of two scenarios that can be projected in the HoloSuite. This fully immersive experience completely surrounds visitors in their own environment and in their own story. One simulation that can be projected is of Oasen.
The Oasen Simulation
For Oasen, Recreate has created a simulation with the possibility for a shared experience using the HoloLens. To be able to provide customers with perfect quality water, Oasen has to go through multiple processes, of which one involves a water filter system. This system has multiple filters that filter the drinking water. However, there is a possibility that one of those filters needs to be replaced.
Within the simulation that Recreate has created, it is shown and explained how to change a filter of Oasen. This is done with the help of Step-By-Step instructions. The user of the HoloLens receives a step-by-step explanation as to what actions they should perform in order to change the filter, which can be observed by others because with using the feature of the shared experience. With the use of a digital twin, the user sees an exact replica of the machine Oasen is working with, which creates an authentic experience.
Furthermore, correlating data is displayed next to the 3D visualization to elucidate what is malfunctioning and what has to happen in order to make it operative again. When having performed the actions correctly, the filter will be working again and the animation will stop.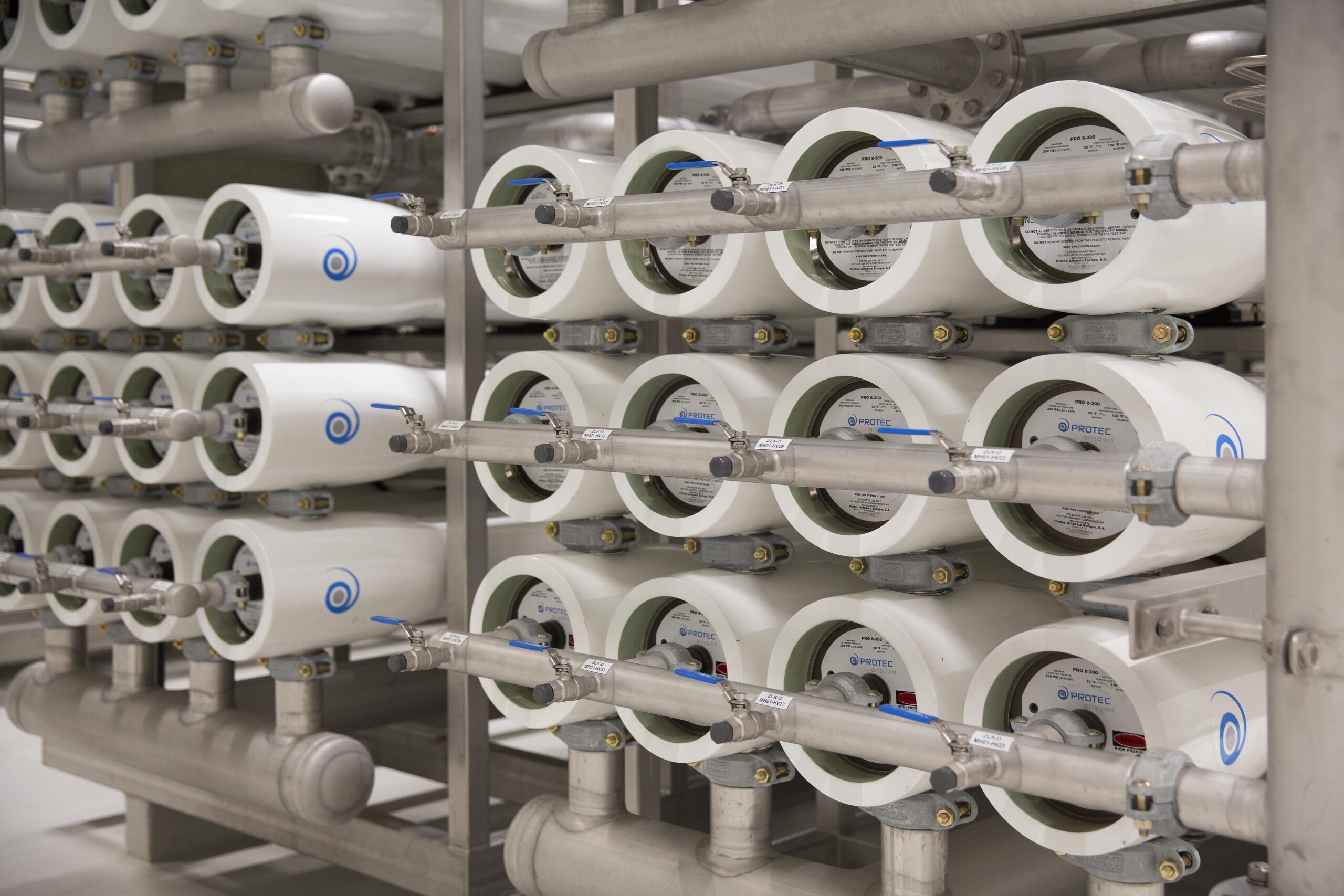 What is the outcome?
This scenario has created an immersive simulation in which the users will experience mixed reality to a great extent together with an impression of the processes of Oasen. It is shown what is possible and how it works, which can be very informative for companies who would like to incorporate it into their businesses in the future.