Virtual meetings reinvented with Microsoft Mesh
Microsoft Mesh is revolutionizing the way we collaborate and work together. Through this technology, it's now possible to create virtual worlds in the metaverse where you can represent yourself with your own avatar while interacting within Teams.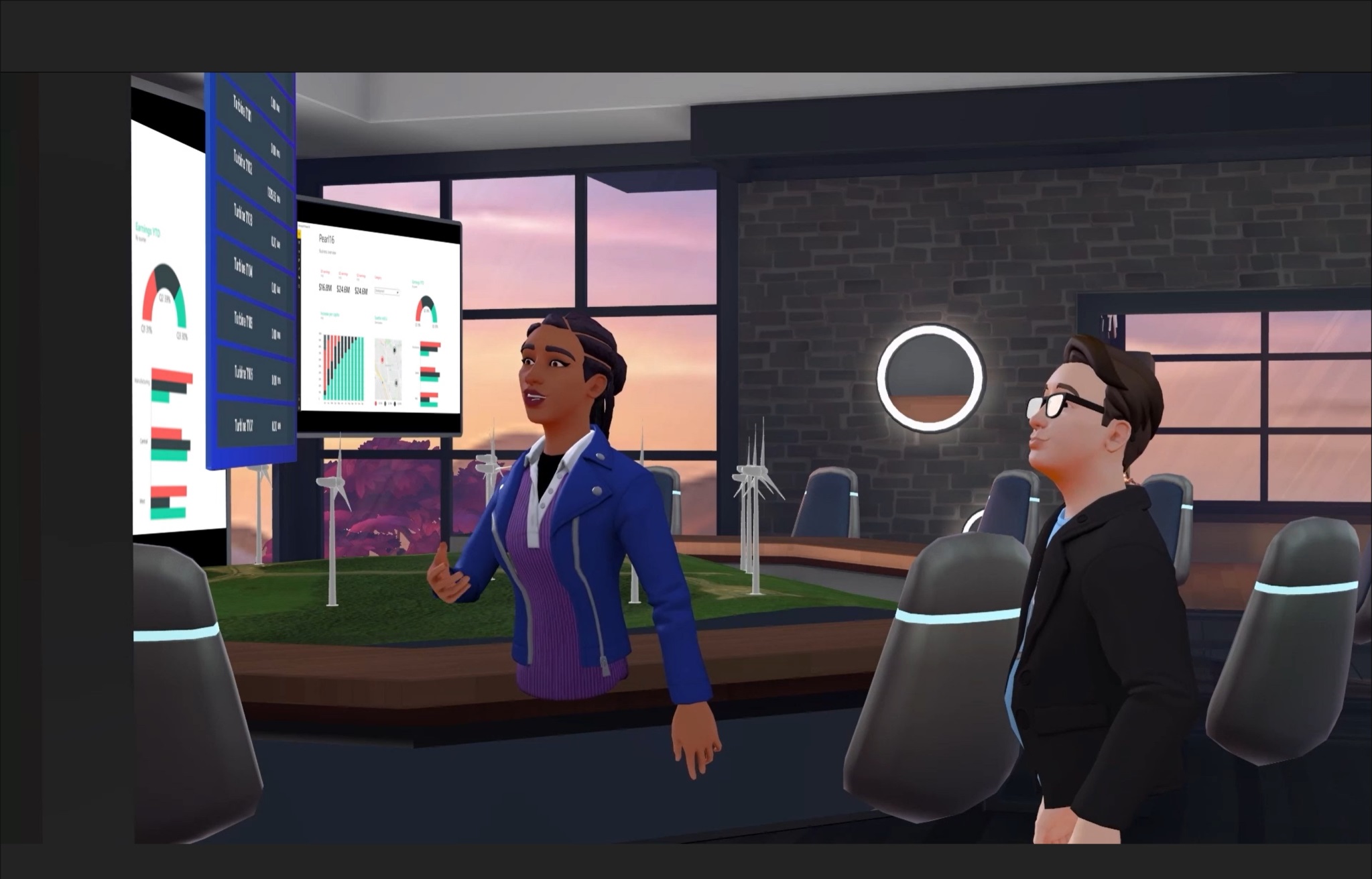 During the pandemic, it became increasingly evident that having efficient methods of communication and collaboration from anywhere is absolutely essential. Staying connected in a hybrid work environment has been one of the most difficult obstacles to overcome – Microsoft research has revealed that 43% percent of business leaders agree that this is a very important trend.
Futuristic? Not really! Technology is evolving faster than you think. Microsoft Mesh can make it easier to work together in a virtual environment, no matter where your co-workers are located – even if they're on the other side of the world. This technology allows us to "physically" see things from each others' perspective and gives us the opportunity to connect our entire organization virtually or do an onboarding process with ease.
Immersive experience
Experience the Microsoft Mesh technology and all its capabilities with a VR headset, phone, tablet or PC. Picture this: you're wearing virtual reality glasses and, with a colleague who is on the other side of the world, both you and your counterpart can view a digital object right in front of your eyes—as if it were physically situated within your living room.
Mesh Avatars
Personalized avatars provide presence and expression, so you can engage others with eye contact, facial expressions, and gestures. Spatial audio adds dimensionality to sounds and conversations in virtual spaces, enabling you to naturally feel the presence and proximity of others and have side conversations in a larger virtual event. Integration with Microsoft Teams brings these immersive experiences into the place where work happens while enabling you to collaborate with Microsoft 365 applications like Whiteboard, PowerPoint, and other content stored in OneDrive.
Metaverse
Imagine an immersive digital world, where you feel as if you are physically present in the environment even though it is entirely virtual. This alternate reality, called the Metaverse, is like a new version of the Internet that allows people to interact with each other and objects through advanced technology such as virtual and augmented realities. Step into this space today to experience communication on a whole different level! But it is also a place to exchange knowledge and work collaboratively with others. It's like the real world, but online – where you can attend virtual concerts or explore game worlds together!
Bring your office into a new reality
Reimagine your workplace with Recreate, the Extended Reality experts. Our team has proven expertise in constructing virtual spaces using Microsoft Mesh – so contact us today to bring your office into a new reality!