New ways to onboard new employees
The world of work is changing rapidly. With the retirement of an aging workforce and limited expertise, companies are facing a significant challenge in ensuring the quality of their products and services. Moreover, onboarding new employees has become an expensive, slow, and ineffective process due to outdated training practices. As a result, many businesses are looking for new ways to onboard and upskill their employees effectively, efficiently, and remotely.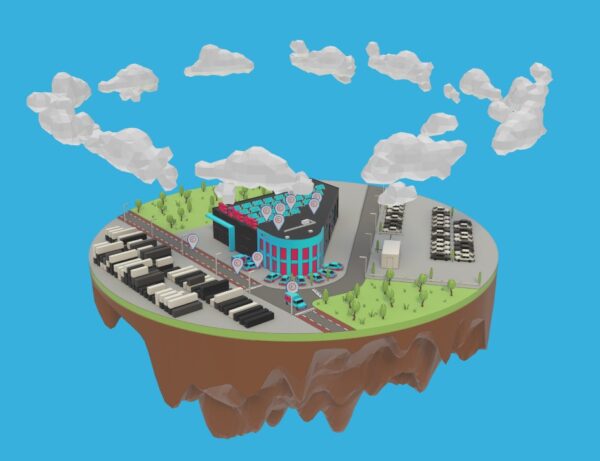 Recreate 3DX Onboarding
Recreate 3DX Onboarding is a solution that enables companies to onboard and upskill their employees in a more efficient, customizable, and effective way. The solution provides a 360° tour of the workplace that allows new employees to get familiar with the environment, meet colleagues, and experience the business process on a personal level. The 360° virtual tour can be pre-programmed or experienced at someone's own pace. In addition, Recreate 3DX Onboarding offers customizable training scenarios that mimic reality, enabling workers to learn how to operate machines and solve problems remotely. This solution is ideal for companies in the manufacturing sector, where there is a need to train workers on complex machinery and processes.
Reinvent your onboarding process
Faster Onboarding: Recreate 3DX onboarding is 4x faster than traditional classroom training, enabling companies to onboard new employees more quickly and efficiently.
Reducing Workplace Injuries: A virtual onboarding solution can reduce workplace injuries by up to 44%, as workers are trained to operate machinery and equipment in a safe and controlled environment.
Lowering Training and Onboarding Costs: Onboarding and training new employees is a costly process. Recreate 3DX Onboarding can help companies lower their training and onboarding costs by providing a more efficient and effective training solution.
Saving on Travel Expenses: With Recreate 3DX Onboarding, there is no need for new employees to travel to a physical location for training, which can save companies a significant amount of money on travel expenses.
Recreate 3DX Onboarding is the future of onboarding and upskilling employees, providing a customizable, efficient, and effective solution that meets the needs of modern manufacturing businesses. Contact us today to learn more about how Recreate 3DX Onboarding can help your business onboard and upskill employees more effectively.