Why go for an Augmented Reality solution?
Augmented Reality experiences can transform the way your business interacts with customers. The implementation of Augmented Reality creates multiple benefits for your company and customers. Not only does it provide a richer user experience, but it also increases brand awareness, the engagement of products, and the perceived value of brands.
An Augmented Reality application is often enough to entice and engage users towards your product in a way that it generates a great number of revenues. Furthermore, Augmented Reality presents an unlimited number of opportunities to optimize business operations with the use of, for example, step-by-step instructions. It is a mobile and personal technology that is hugely accessible due to the rapid growth of the mobile device market.
Augmented Reality can be a great solution
The use of Augmented Reality and its benefits have been explored in a variety of businesses. Since attracting potential clients is currently a big decisive part of trading in the digital world, Augmented Reality can be a great solution to create the competitive advantage and the brand awareness that you need. At Recreate Solutions, we have the expertise needed to make your company experience the benefits.
What is Augmented Reality?
Augmented Reality can be explained as a virtual layer on top of reality. It is a technology that uses virtual elements which can be viewed on top of the real world, but it does not replace it. By superimposing computer-generated 3D imagery onto the real world, Augmented Reality connects the user's normal reality with the virtual world.
With the use of a mobile device like a Hololens, a tablet or a smartphone, the technology can simulate virtual elements in the real world. These elements can be displayed with an Augmented Reality application that shows correlated information when the camera of the device is pointed at it.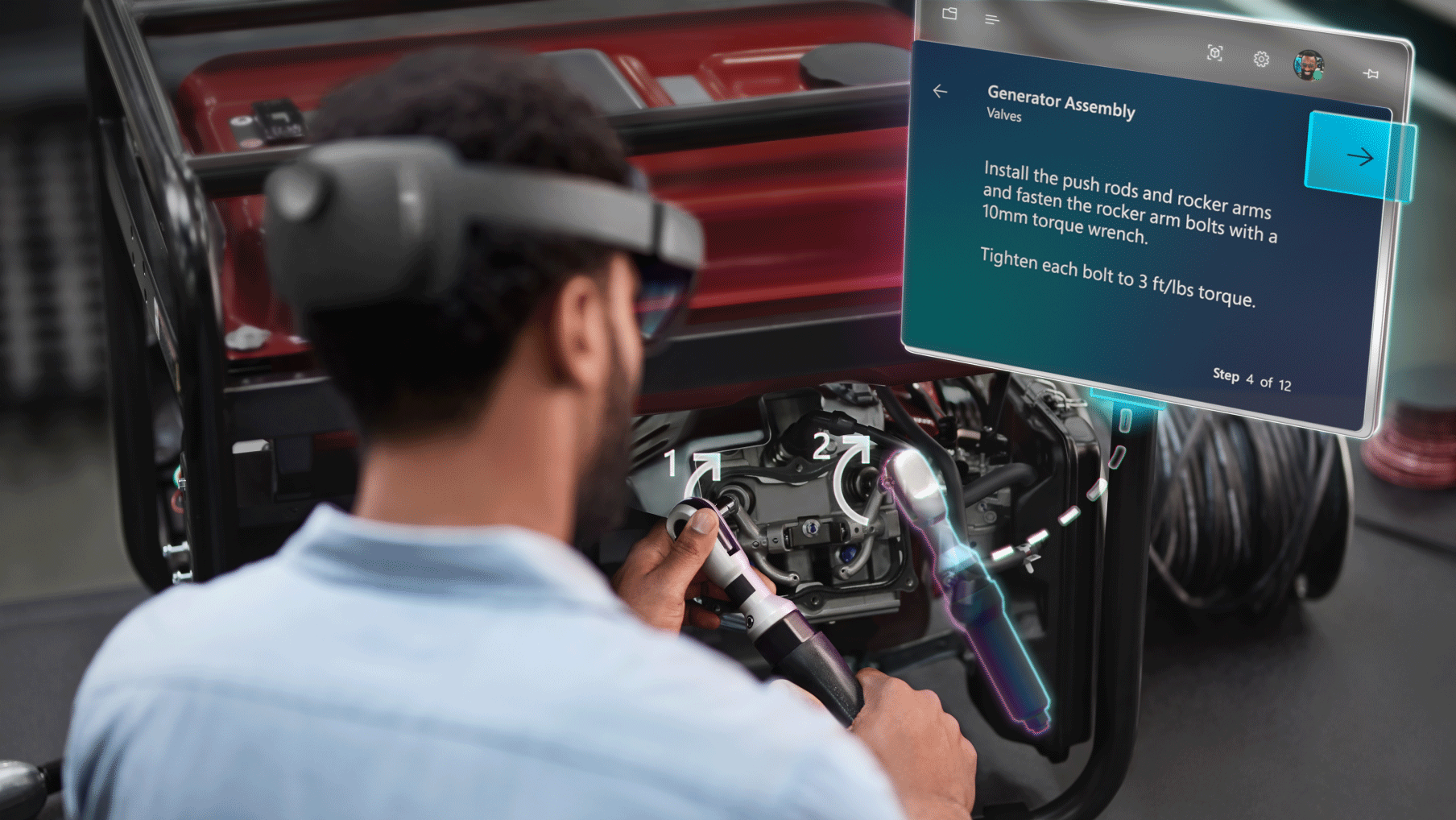 Additional value
Offering endless opportunities, Augmented Reality can be used to create additional value for almost any business process or operation. Seamlessly augmenting various kinds of digital content like images, animations, and 3D graphics over markers and marker-less triggers.We at Recreate Solutions create Augmented Reality experiences for mobile devices (with the use of ARKit and ARCore), head-mounted displays, and smart glasses. This is accomplished by using the newest software and hardware technologies to provide you with a solution that fits your company best.
Blend the real world with virtual elements
At Recreate Solutions, we blend the real world with virtual interactive elements, which creates an engaging interface for the dissemination of information. With our help, you can offer unique, informative, and entertaining experiences that fit your company's purpose.