Microsoft Next Level Learning event: Empower your Workforce
We are excited to invite you to an exclusive face-to-face event hosted by Microsoft, HSO and Recreate at the Microsoft NL office, located at Schiphol Airport. Join us on October 10 from 1:30 PM to 5:00 PM at the Microsoft Customer Experience Center, where we will explore how new technologies can improve the onboarding, upskilling and decrease the retention processes within your organization.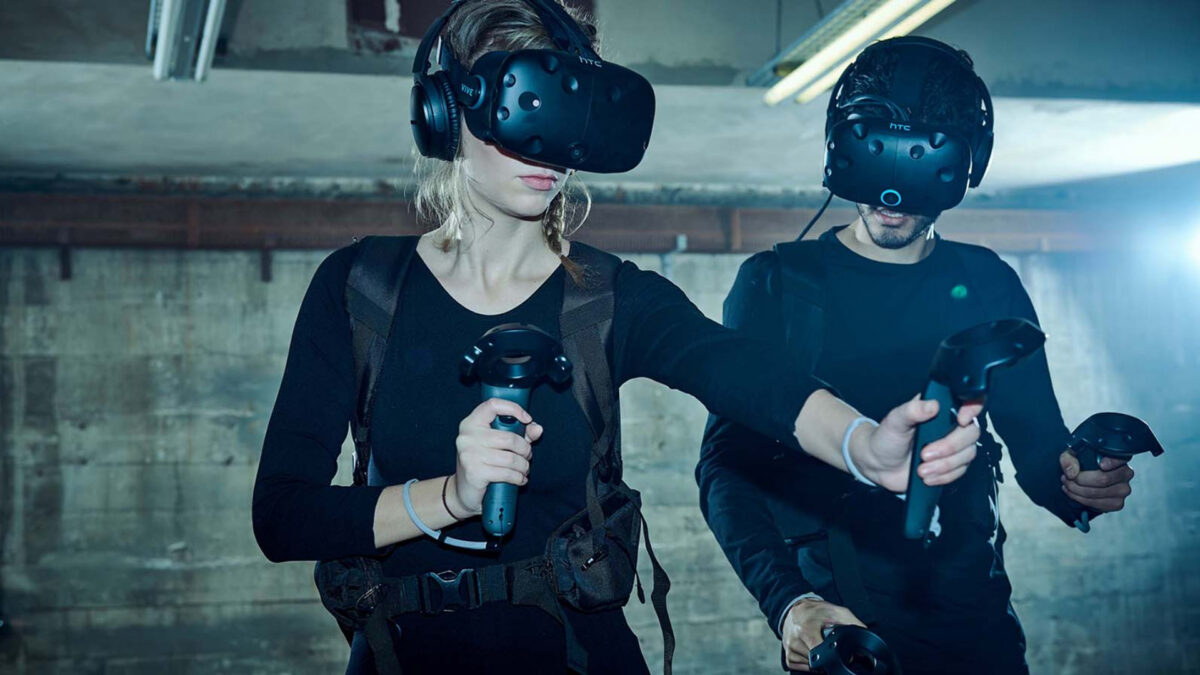 With the rise of ChatGPT, new employee experience platforms and acceleration of Virtual Reality (VR) there are a lot of new technology options available to improve the employee experience. With this event we want to inspire you but also sharing a lot of customer examples in the Manufacturing and Services industry. Last but not least connect with peers to learn from each other as well.
Event details
Date & Time: October 10, 1:30 PM – 5:00 PM
Location: Microsoft Customer Experience Center, Schiphol Airport
Audience: L&D, HR and IT managers in Manufacturing & Services Industry
Please note that this event primarily targets Learning & Development Managers, HR Directors, and IT Managers. We encourage you to bring relevant team members who would benefit from the insights shared during this session.
To secure your spot at this exclusive event, please fill in the form below. Space is limited (max 20 seats), so we encourage you to reserve your seat as soon as possible.
We look forward to welcoming you and exploring the exciting possibilities that new technologies offer in optimizing onboarding, upskilling, and reducing retention.
Agenda
1:30 PM – 2:00 PM: Welcome and Opening 
Gain insights into the latest market trends for Manufacturing & Services companies from Microsoft and HSO experts. Including the explanation of new Employee Experience Platform developments.
2:00 PM – 2:30 PM: How VR can redefine the Onboarding Process
Explore how virtual reality (VR) can transform your onboarding procedures, ensuring a seamless and engaging experience for new employees. We will show real-life examples of one of the biggest brands in The Netherlands.
2:30 PM – 3:00 PM: Networking Break
Connect with industry peers and exchange ideas during a refreshment break.
3:00 PM – 3:30 PM: Retaining Talent 
Discover effective strategies and technologies to enhance employee retention, fostering a culture of growth and satisfaction within your organization. With special attention on wellbeing insights. 
3:30 PM – 4:00 PM: Upskilling & Training your Workforce: 3 Customer Examples
Learn how to leverage innovative technologies to empower your workforce with upskilling and training programs, ensuring continuous learning and professional development. We will share examples of Versuni (former Philips Domestic Appliances) Enexis and NS.
4:00 PM – 4:30 PM: Microsoft Holosuite Tour showing Customer Case of Remeha
In the mindblowing HoloSuite you will get an immersive experience and see how shopfloor employees at BDR Thermea (one of the biggest HVAC Manufacturers in Europe) benefit from Mixed Reality training to reduce errors and preventing factory line standstills.
4:30 PM – 5:00 PM: Closing Remarks, Networking and Drinks
Wrap up the event with key takeaways and connect with Industry Peers